If you've ever been to Le Rucher for a debriefing retreat or a training program, you are already aware how much the food service team contributes to the ambiance of the ministry.  We have a value to provide delicious, wholesome meals to those coming from difficult places of service. Right now we are seeking someone to become our main cook who can also lead a team of volunteers (most likely, different people each time). 
This position is a part-time position that should be combined with other roles.  The cook can easily be involved in any other position at Le Rucher, except debriefer and trainer.  Your role as cook requires you to be running the kitchen during the debriefing and training weeks.  You would get to fellowship with the guests around the meal tables.    
Roles & Responsibilities:
Recruit volunteers and lead catering team

Plan and prepare meals for guests and staff (about 1 week each month at this time)

Breakfast – prepare self-service cereals, fruit, coffee, bread, cheese and meat plates
Morning breaks – coffee, tea, cookies, nuts, fruit
Lunch – prepare a variety of fresh vegetables, cheese and meat plates, soup or special salad, served cafeteria-style
Afternoon breaks (only during seminars) – coffee, tea, cookies, nuts, fruit
Dinner – prepare an international/European hot meal with one main dish, and vegetables (dessert optional) – served family style at tables

Make shopping list and lead shopping trips (with volunteers)

Maintain staples in kitchen
Within budget, purchase appropriate kitchen tools

Organize and maintain clean kitchen and pantry
Able to cook for a family of 8, but willing to multiply that skill out to as many as 24 people (you don't have to be a professional chef!)
Leadership skills
Planning skills
Time management skills
General computing and internet skills
Creative
Flexible
Proactive
Patient
Team player
Friendly & hospitable
Find us:
We are physically located in France, only 15 minutes from the Geneva, Switzerland airport: 
2067 Route de Tutegny
01170 Cessy, France
Tel:  +33(0)450.28.03.81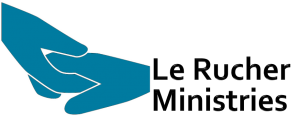 Copyright 2019, Mercy Ministries International.  All Rights Reserved.