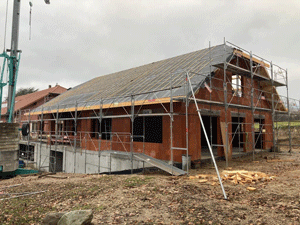 We are extending our building to make room for ministry opportunities!
New construction is in full swing at Le Rucher to provide space to accommodate the growing demand for our services.  By mid-2021 we will have a new meeting room (twice as big as the current one), more debriefing rooms, and more full-time staff accommodation.  
We expect exponential growth in the next few years in the need for debriefing, crisis response and trauma debriefing and we want to be ready.  
But the facilities are only a portion of what we need.  With more space available, we want to increase our full-time team so many more Christian workers may benefit and see their own ministries flourish in new ways around the world. 
Ideally, we are looking for individuals and/or couples with cross-cultural living and working experience within a Christian missions context who would want to invest in the lives of other Christian workers.  If you are currently on the field and looking to leave your present role on the field, but are not ready to move all the way home, Le Rucher may be a place for you to begin your transition home or your next career.  
We believe that the person who serves in the office, the kitchen, or in maintenance is doing just as spiritual work as the person who is doing the debriefing.  We all get involved in visiting and praying with and/or for guests, and every staff member is encouraged to exercise the spiritual gift of hospitality, whether or not they are involved full-time specifically in this ministry.
Most of our roles can be combined with other positions, depending upon a person's particular interests, skills and calling.  In fact, only the catering staff cannot be debriefers because they need to provide the meals for the guests.
Le Rucher Ministries is a faith-based mission, which means that we do not pay salaries.  Each of our workers is a volunteer who has raised their own support from their own church, friends or family. What we can help with is providing low-cost simple apartments to live in at Le Rucher.  If you want to live off the property or in a nicer place, you will need to find it yourself.
We presently have opportunities for service in all areas of ministry:
Member Care – debriefing, field visits (crisis & trauma debriefs, team interventions), leadership consulting, crisis & contingency management, training, networking, resource development
Community Development – consulting, training, field work, fundraising, project support, resource development
Le Rucher Centre – hospitality, housekeeping, kitchen, grounds keeping, maintenance (automotive and/or building), administration, accounting, IT, website management, remodeling/renovations
Click on a box to find out more about those particular positions. 
If you are interested in any of them or another part of the ministry on a full-time basis, please fill in the form below.
How to get involved
If you are interested in any full-time position, please contact us below for a Preliminary Questionnaire.  Once you have returned this to us, we will contact you right away.  
I am interested in a full-time position!
Find us:
We are physically located in France, only 15 minutes from the Geneva, Switzerland airport: 
2067 Route de Tutegny
01170 Cessy, France
Tel:  +33(0)450.28.03.81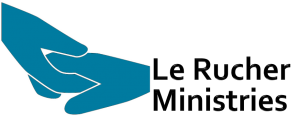 Copyright 2019, Mercy Ministries International.  All Rights Reserved.