Le Rucher is a former hotel that has been delightfully renovated as a retreat center situated on two hectares of beautifully landscaped grounds, tucked into the foothills of the French Jura mountains.  Spectacular views of the Jura behind, and Mont Blanc (the highest snowcapped mountain in the Alps) to the front, add their own special beauty to the peaceful atmosphere of this rural farming community.  A convenient fifteen-minute drive from Geneva airport, railway station, and motorway intersection makes Le Rucher an easily accessible option for workers returning to Europe or in transit to North America.
We are on the edge of the village of Tutegny, bordered on 3 sides by peaceful farmland.  Walks in the neighborhood or the fields are safe and provide stunning views.
Find us:
We are physically located in France, only 15 minutes from the Geneva, Switzerland airport: 
2067 Route de Tutegny
01170 Cessy, France
Tel:  +33(0)450.28.03.81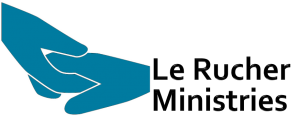 Copyright 2019, Mercy Ministries International.  All Rights Reserved.