For many years, Erik and Jeltje Spruyt had a dream to care for missionary personnel.  They witnessed missionaries going into places in the world where no one really wanted to go where they came face-to-face with poverty, violence and situations very hard to digest, emotionally and spiritually.
The establishment of Le Rucher in 1994 was the Spruyt's dream come true, a place where missionaries could be refreshed in their calling in God and remain effective to serve in those difficult places.  
From the first year with only 1 person debriefed, we now have debriefed more than 2,029 people at Le Rucher and at least 2,731 more through our staff members or accredited debriefers on the field.  We have trained hundreds of people in a Biblical model of debriefing and critical incident skills and have seen debriefing become a well-known term.
Over 9 million people (mostly in Africa) are served annually through the ethnic reconciliation and community development projects we are involved with.
Check out our Annual Reports to see more details about what we've been up to.
Find us:
We are physically located in France, only 15 minutes from the Geneva, Switzerland airport: 
2067 Route de Tutegny
01170 Cessy, France
Tel:  +33(0)450.28.03.81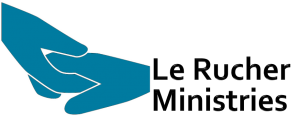 Copyright 2019, Mercy Ministries International.  All Rights Reserved.