We respect your privacy at all times and want you to know that we do not use cookies on this website.  The only time we collect information is when you voluntarily fill out an application form for a seminar or a debrief.  No information collected on this website is ever shared with a 3rd party.
When you fill out a form, it is automatically transferred to us by secured email.  We use this information to determine our ability to serve you, and it is not used to make any automated decisions that might affect you. We will personally email you at the address you provide to notify you whether your application is accepted and/or to clarify any further information.  If you are accepted for debriefing or training, your information is securely archived. If we are not able to accommodate your request, your information is automatically deleted after 30 days.  
If you follow a link from our website to another website, please be aware that those websites have their own privacy policies and that we do not accept any responsibility or liability for their policies.  We do not track those links and provide them solely for your convenience.
Find us:
We are physically located in France, only 15 minutes from the Geneva, Switzerland airport: 
2067 Route de Tutegny
01170 Cessy, France
Tel:  +33(0)450.28.03.81 - Temporarily out of service (a hunter accidentally shot the line down on the road!)
Email:  info@lerucher.org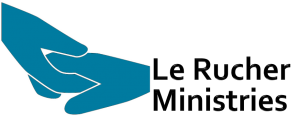 Copyright 2019, Mercy Ministries International.  All Rights Reserved.