Exchange at the Cross
Certification
We offer certification for those who would like to be recognized as Le Rucher Exchange at the Cross™ debriefers or trainers.  Any certified debriefers who want to advertise their services are listed on our website here.   Some come to debrief occasionally at Le Rucher and/or we refer others to them for debriefing in their own locations.  Certified debriefers may work in other organizations and/or be retired from the field and living in their home countries.
Requirements to enter the Training Process:
A minimum of 3 to 5 years of cross cultural experience or pastoral care (if in a mono-cultural setting)
Basic counseling skills and/or pastoral experience (listening skills and prayer ministry skills).
You must attend an Exchange at the Cross™ Basic Debriefing Training run by a certified trainer.  This may take place outside Le Rucher, but make sure the person running the seminar is a "Le Rucher certified trainer" or you may be asked to re-do the training.  Please note that though you successfully complete the above training, there is no commitment or guarantee that you will be accepted in the certification process or that you will be finally qualified as a certified debriefer.  Depending upon your circumstances, you may also be asked to participate in a Personal Debriefing Retreat before starting the training process.
Level 1 Certification Process:
Intern as a co-debriefer and then lead debriefer under the supervision of LRM-certified Debriefing Coaches (at any location).  You will need to satisfactorily meet all the requirements and competencies.  Depending upon your experience and skill level, l this may take anywhere from 3 to 6 debriefing weeks.  We're more concentrated on your skill level in handling personal debriefs and presenting materials, not how many sessions you may have conducted.
Two separate Debriefing Coaches must agree you meet the criteria for personal debriefer and sign a recommendation form.
Upon LRM's approval and receipt of bi-annual dues of €100, certification is issued.
Answer a few questions below to start your certification process.
Find us:
We are physically located in France, only 15 minutes from the Geneva, Switzerland airport: 
2067 Route de Tutegny
01170 Cessy, France
Tel:  +33(0)450.28.03.81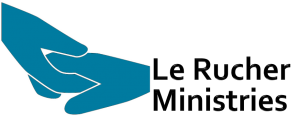 Copyright 2019, Mercy Ministries International.  All Rights Reserved.